Raluca Bejan
Raluca Bejan is Assistant Professor of Social Work at Dalhousie University, in Halifax, Canada. Between July 2018 - December 2019 Raluca was Assistant Professor in Critical Social Policy at St. Thomas University, in Fredericton, Canada.

She has a BA in Political Sciences from Lucian Blaga University, Sibiu, Romania, and a MSW and PhD degrees from the University of Toronto. Raluca was a former Visiting Academic at the Centre on Migration, Policy and Society (COMPAS), University of Oxford, UK, in 2016 and 2018.

Her work appeared in national outlets within Canada, such as the Toronto Star (Toronto, ON), Halifax Today, (Halifax, NS), Halifax Chronicle Herald (Halifax, NS), Dal News (Halifax, NS), The Guardian (Charlottetown, PEI), Cape Breton Post (Cape Breton, NS), The Telegram (St. John's, NL) and rabble.ca (Toronto, ON). She previously contributed opinion pieces to TelesurTV (Caracas, Venezuela), Verfassungsblog | On Matters Constitutional (Berlin, Germany), The Globe Post (Washington, DC), LeftEast/CriticAtac (Bucharest, Romania) and the London School of Economics Brexit Bog (London, UK).

Raluca has over ten years of experience conducting migration research.


Kristi Allain

Kristi Allain is an Associate Professor of Sociology and a Canada Research Chair in Physical Culture and Social Life at St. Thomas University, Fredericton, NB.

She has a PhD from the Frost Centre for Canadian and Indigenous Studies at Trent University, Peterborough, ON and has a long history of scholarship and activism on social justice and migration. She has conducted research on immigration settlement in Fredericton and transnational labour migration in Canadian sport. She was a member of the New Canadians Centre (Peterborough, ON) for 5 years and was an active member of No One Is Illegal - Fredericton.


Ann Wheatley

Ann is a community organizer and project manager with Cooper Institute, a PEI-based collective whose primary focus is education and community development. Cooper Institute's work is typically done in collaboration with other Island groups that are organized for positive economic, political, environmental and cultural change.

As a member of Cooper Institute, Ann spends much of her time encouraging people to take part in conversations about and to take action on a wide range of issues: livable income, food sovereignty, inclusion of people with disabilities and migrant workers' rights, and protection of water and land. She is dedicated to the idea that the good public policies and decisions can be made only when the people who are most affected are included in a meaningful way in their development.

Ann has a long history of involvement in the non-profit sector in PEI. She worked for many years with PEI People First and has been a board member of PEI Citizen Advocacy, the PEI Watershed Alliance, PEI Rape and Sexual Assault Centre, the Voluntary Resource Council, PEI Food Security Network, PEI Abortion Rights Network, and is currently a member of the board of the Environmental Coalition of PEI.


Connie Sorio

Connie is the Migrant Justice Coordinator at KAIROS: Canadian Ecumenical Justice Initiatives. She has held various positions at KAIROS since she started in 1997, including coordinating the Asia-Pacific Partnerships from 2001 to November 2018. In that role, Connie established new and nurtured existing relationships with like-minded church groups and civil society organizations, focusing on capacity building, human rights, impacts of mining and resource extraction on the environment and communities, and the root causes of poverty and conflict resulting to forced migration and displacement.

As Migrant Justice Coordinator, Connie leads advocacy campaigns and produces educational resources for KAIROS' church members and local networks on the situation of temporary foreign workers in Canada, including on the structural barriers embedded in Canada's Temporary Foreign Worker Program. Under Connie's leadership, KAIROS has launched campaigns in partnership with foreign migrant workers and has advocated for improved pathways for permanent status, access to services and open work permits. Connie supports and accompanies migrant workers and host communities, organizes delegations to meet with government officials and ensures that the partners' voices and positions are brought to bear on critical issues during government roundtables, town hall meetings and consultations.

Connie is originally from the Philippines. She and her family moved to Canada in 1989 due to the country's continued political instability. She has a degree in Foreign Service and she formerly participated in various international human rights training and conferences. An occasional writer and passionate speaker, Connie is also a mother of four sons and grandmother to four lovely boys and a girl.


Roland Moreno

Roland Moreno is the Founding President and the current Board Director of FCNB. He has been an advocate for human rights and the social and economic justice of migrant workers and newcomers in the Filipino community. Moreno had an instrumental role in the amendment of New Brunswick's Employment Standards Act in 2014 with regards to the rights of migrant workers. He's also an organizer of numerous community events in Fredericton, such as the Multicultural Sportsfest, Family Fun Day, Filipino Heritage and recently the Provincial Election Town Hall meeting. 


Tracy Glynn

Tracy Glynn teaches courses on social movements, environmental praxis and globalization at St. Thomas University. She recently completed her Ph.D. from the University of New Brunswick in the disciplines of political economy and social anthropology. Her doctoral research examined the gendered nature of everyday resistance to mining in Indonesia through photovoice.

From 2006 to 2018, Tracy was the forest campaigner at the Conservation Council of New Brunswick. Previously, she was the international mining campaigner at the Jakarta office of JATAM, a network of grassroots groups that support communities affected by mining, oil and gas in Indonesia. She sits on the board of MiningWatch Canada and works with solidarity networks such as Breaking the Silence that work with land defenders in Indonesia, Guatemala, Colombia, Turtle Island and beyond.

Tracy has worked with KAIROS and No One Is Illegal to support migrant justice. She contributes news stories related to migrants and migrant justice efforts in New Brunswick as an editor and news writer for the NB Media Co-op.


Paola Flores

Paola Flores has more than 20 years of experience as a Psychologist and Social Worker working with communities, families, and individuals of all ages. Her expertise includes brief interventions and long-term counselling. She also has led therapy groups for Mood disorders, anxiety, loss and grief, and relationship management.

During her years in public health, she supported social organizations in developing, implementing, and evaluating health promotion community projects. She is from Chile and arrived in Canada seven years ago. For the last four years, she has been working to support immigrants and temporary foreign workers in Prince Edward Island.

Currently, she is working as Senior Program Coordinator and Counselor at a non-profit organization in British Columbia. Her great passion is working on migration and mental health issues.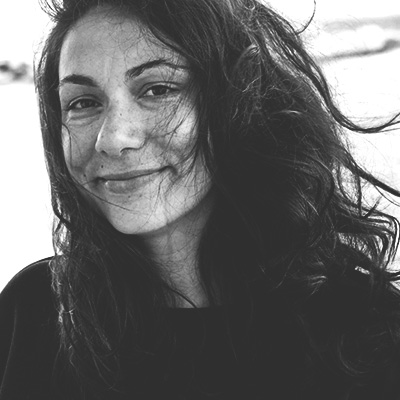 Raluca Bejan
Dalhousie University
Principle Investigator
Raluca oversees the data collection activities and coordinates the knowledge mobilization efforts.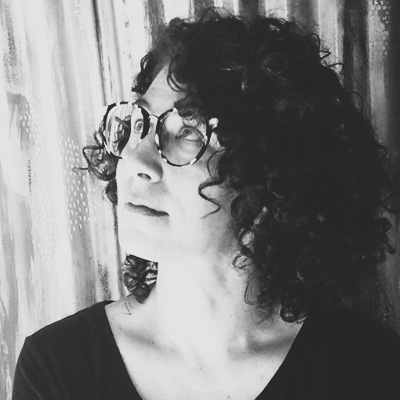 Kristi Allain
St. Thomas University
Co-Investigator
Kristi oversees the data collection activities and assists in the dissemination of research findings.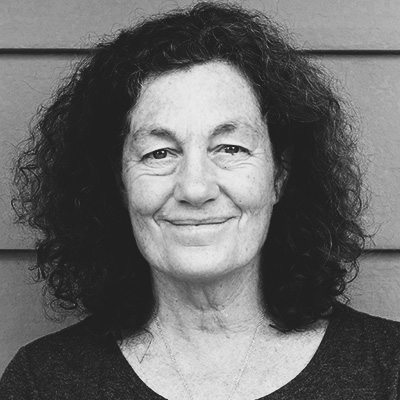 Ann Wheatley
Community Partner

Ann is the Project Manager at Copper Institute.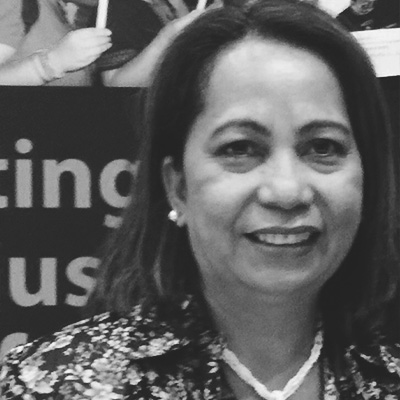 Connie Sorio
Community Collaborator
Connie is a Migrant Justice Coordinator at KAIROS.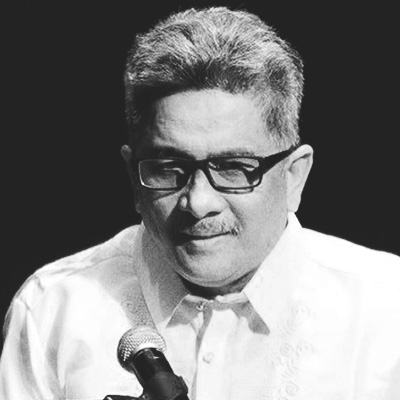 Roland Moreno
Community Collaborator
Roland is Founding President of Filipino-Canadian CommUnity of New Brunswick.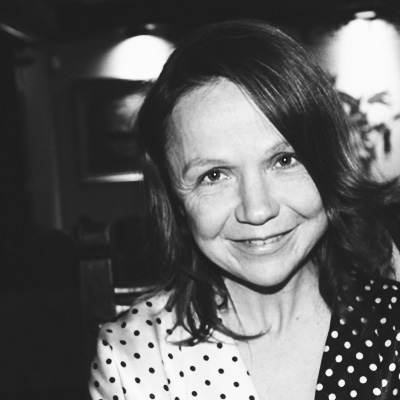 Tracy Glynn
Project Coordinator
Tracy is the Project Coordinator for New Brunswick.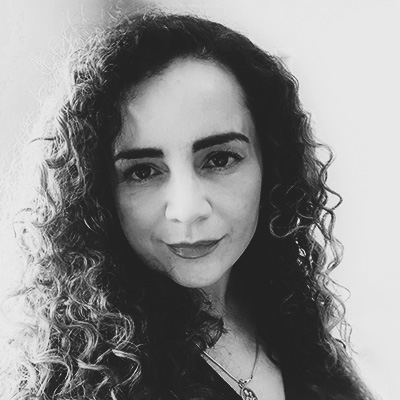 Paola Flores
Project Coordinator

Paola is the Project Coordinator for Prince Edward Island.